About Us
About Pemberton Soaring
Pemberton residents Rudy & Tracey Rozsypalek have owned and operated Pemberton Soaring Centre Ltd. since 1993. Along with their crew of experienced and certified pilots they are committed to providing guests with a fun, safe and very special Soaring Adventure.

"Pemberton Soaring Centre is dedicated to providing our guests with an incredible adventure. We customize each flight around the needs of our guests. And safety and your comfort is our first priority. Please contact us if you have any questions or if we can help make your Soaring Dreams a reality!"

Sincerely,
Rudy Rozsypalek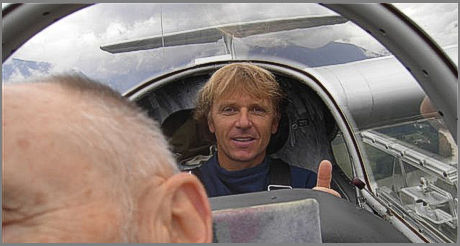 Rudy at home in the cockpit
Outstanding Pilots at Your Service
Our pilots are certified by Transport Canada and have many years and hours of flying experience.
in Good Company
Pemberton Soaring Centre is a proud (and active) member of...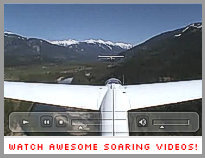 Still not convinced? Want to get a better feel for the flights, the scenery and the pilots including scenic flights and aerobatic flights?
Our Scenic Flights are an incredible way to soak in some of the world's most impressive scenery. Aerobatics are an amazing way to add a little more adventure to your flight.

Check out our Pemberton Soaring Videos and Photo Gallery to get a taste of our great Soaring Adventures!